CoachAbility Provides 
Performance & Organizational Leadership Keynotes & 
Workshops
Coach Education Workshops & Individual and Team Mentorship
Para-Sport & Paralympic Consultation
Data Analysis & Accessibility Applications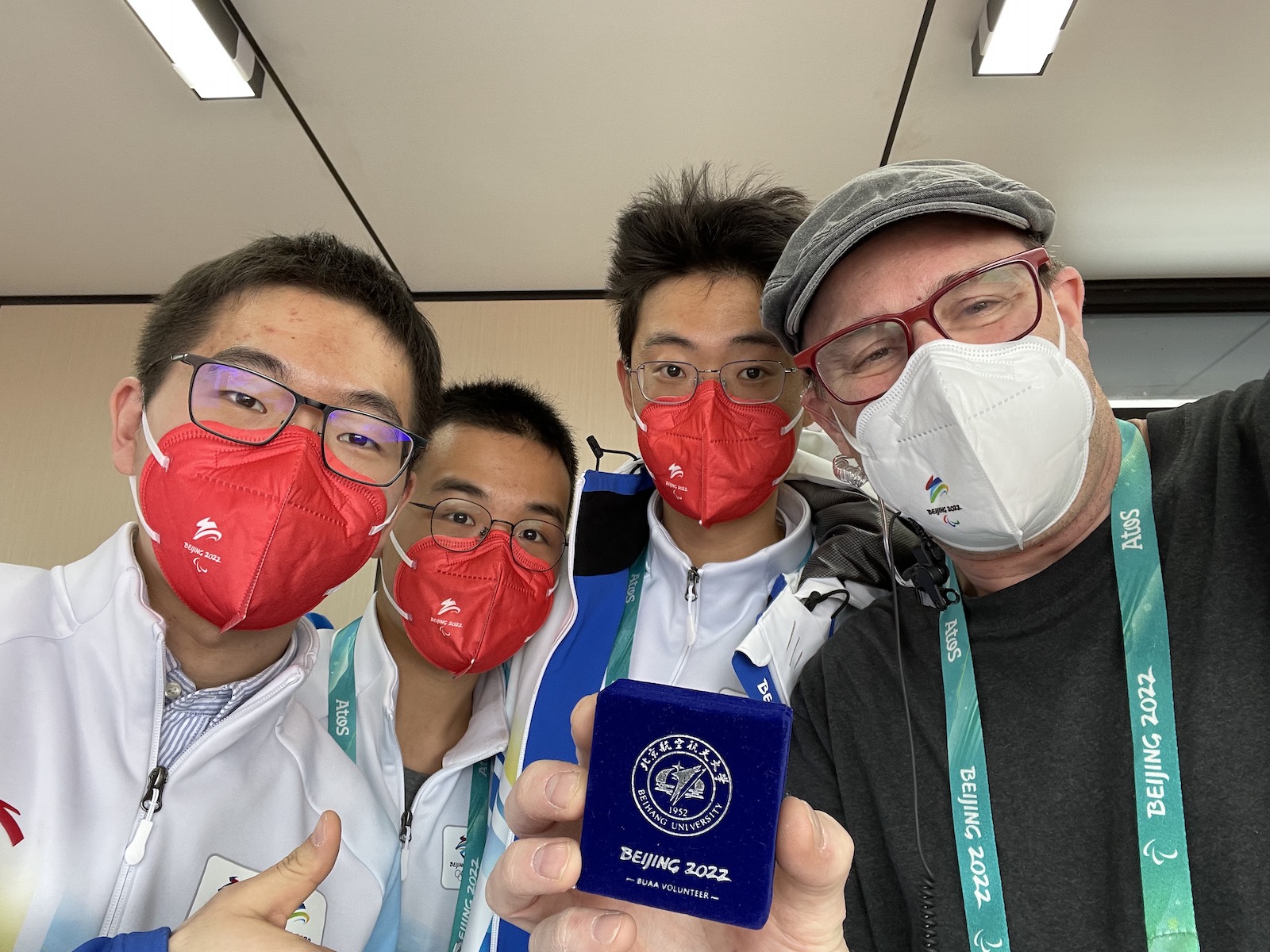 Performance & Organizational Leadership Keynotes & Workshops
CoachAbility offers internationally recognized keynote speaking sessions, training programs, and workshops that create a culture of high performance and team growth. I apply a design thinking process that begins in recognizing individual diversity and lived experience creating exceptional teams and collective problem solving capacity.
Providing organizations guidance in the development and implementation of governance strategy and process to allow for the optimal management and execution of an organization.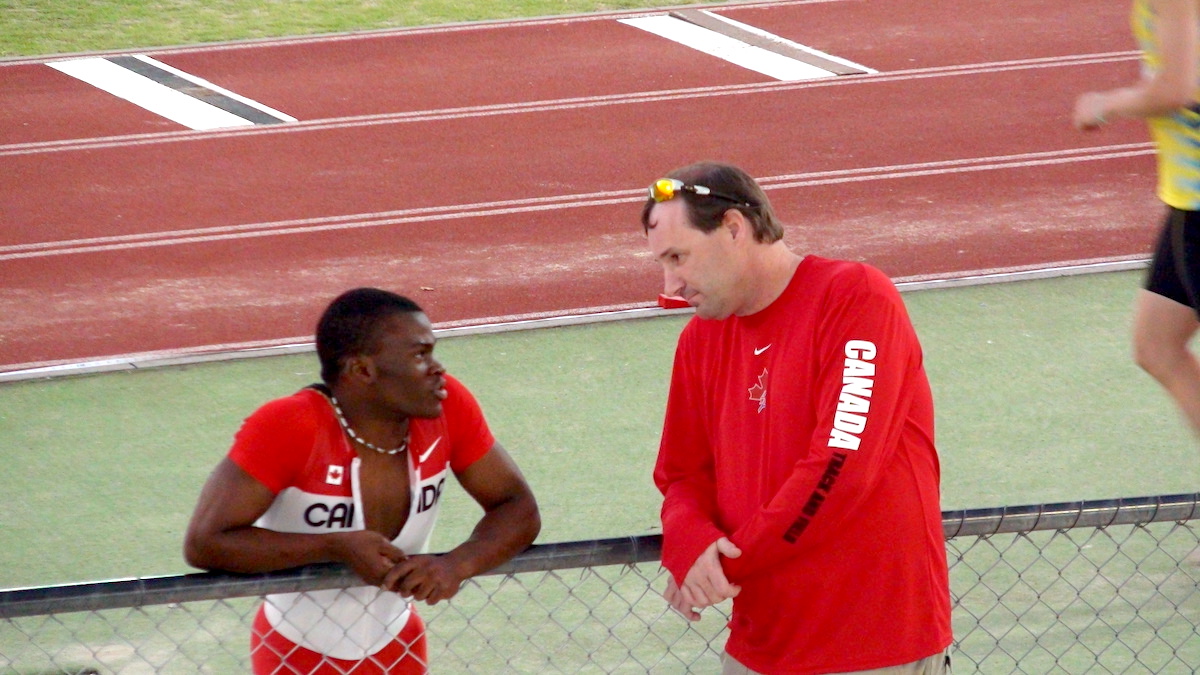 Coach Education Workshops & Individual and Team Mentorship
The foundation of a successful sport program is based on the leadership and knowledge provided through certified and experienced coaches.  CoachAbility, through it's Principal, who is an experienced international leader and coach, offers comprehensive solutions, individualized mentorship in support of coaches, and complete team and program support through education, workshops, and direct program interventions.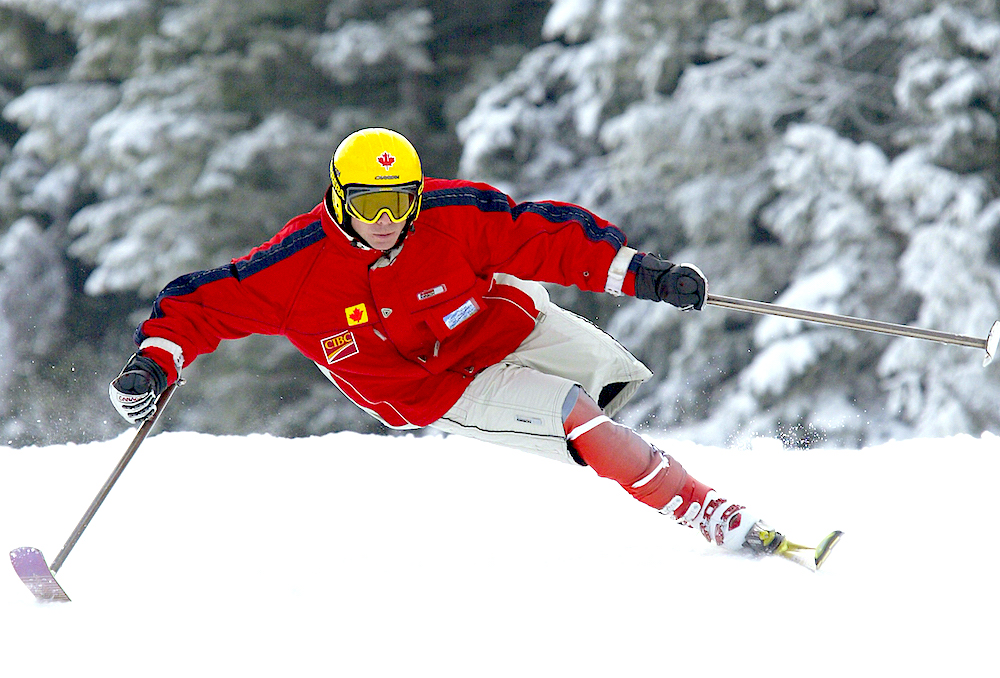 Para-Sport & Paralympic Consultation
CoachAbility, through CEO Ozzie Sawicki, has over 30 years of experience in adaptive and Paralympic sport, having worked with numerous national team programs, and having created key development pathway models that represent the elements necessary to deliver truly inclusive sport and recreation programs. This includes fundamental grass roots program creation and development, through to international elite sport program delivery, such as the offerings provided through ParaSport International.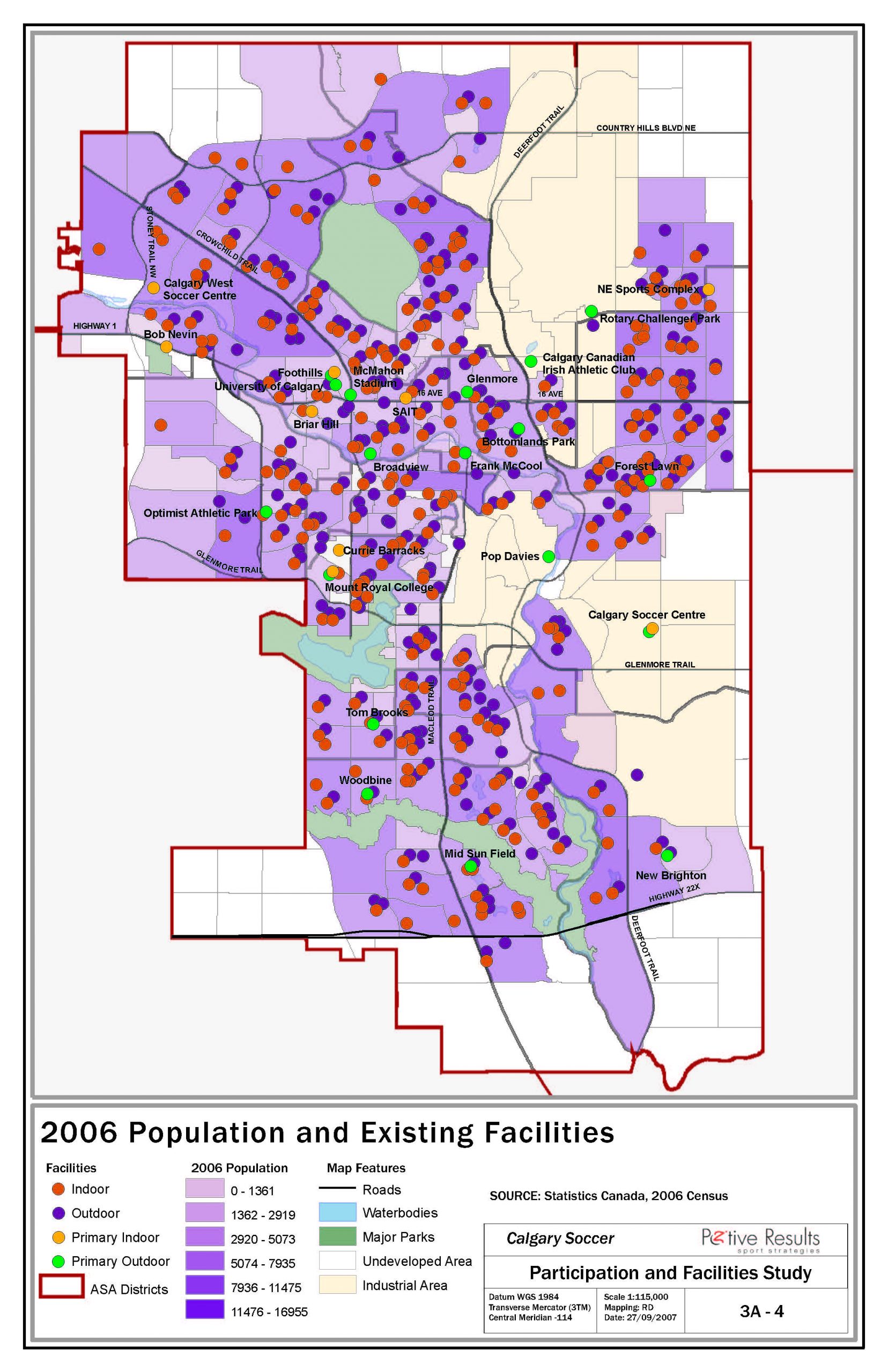 Data Analysis & Accessibility Applications
CoachAbility (Pozitive Results Sport Strategies) integrates data solutions applying evidence-based data assessment and analytics through the representation of data in a map format using a geographic information system (GIS). The digital map is a visual representation of quantifiable data, and the map is a snapshot in time, as each map product becomes a dynamic and interactive planning resource.
A GIS is a system that creates, manages, analyzes, and maps all types of data. GIS connects data to a map, integrating location data (where we are) with all types of descriptive information (what things are like there). GIS helps users understand patterns, relationships, and geographic context. The benefits include improved communication and efficiency as well as improved management and decision making capacity.
CoachAbility was Born Out of Ozzie's Extensive Involvement in Both Sport and Technology
The blending of an exceptional knowledge in data methodologies, analytics, system design, and sport at the technical and strategic level in Canada and internationally has created an area of expertise unique in sport and the business of sport that sets Ozzie apart in offering world leading sport solutions through CoachAbility, the delivery brand for Pozitive Results Sport Strategies Inc.
What Clients & Colleagues Say
For over a decade Ozzie has been a tremendous mentor and supporter of mine. He helped me transfer my skills from the able body coaching approach to adapt to become a high-performance para-athletics coach. His ability to create a welcoming environment and desire to letting people develop to be the best they can be really inspired me to become the best coach I can be. Ozzie has taught me the value of creating a system that enables all athletes to develop to become the best they can be. His guidance, as the Canadian Para Athletics Head Coach, was crucial during my forming years as a Para Athletics National Team Coach with Athletics Canada. Even after our time at Athletics Canada, Ozzie still mentored me during my Masters Degree in High Performance Coaching and Technical Leadership at UBC. His entrepreneurial spirit, with a lens for accessibility, always sparks my creativity and we are never short of new ideas whenever we meet up to talk about Sports. I can highly recommend Ozzie to any Coach or Organization if they are looking for a true leader who can make a significant impact within an organization.
Working with Ozzie Sawicki from 2014 to the present was always with pleasure. In his role as Head of Technical Control and Officiating, responsible for many technical items and topics, he was always on top of the situation and provided required support to the staff and volunteers involved in World Para Alpine Skiing. As this was a voluntary position, it was incredible to assess the available time that Ozzie has put forward in his role. Besides his official role, Ozzie provided additional time as a key official at the 2018 Paralympic Winter Games in Pyeong Chang, Korea and for the coming 2022 Paralympic Winter Games in Beijing, China, in the very important position as Equipment Control. Many thanks to Ozzie for his hard work and in placing all of his strength into supporting Para Alpine Skiing and the international Paralympic movement.
Ozzie Sawicki has been walking the walk for so long now that any of the talk that he may have made all those years ago is replaced now by his actions that spoke more than loudly, and in fact they reverberate across the ParaSnowsport landscape worldwide. From coaching with the Canadian Para Alpine Ski team (CPAST) many years ago, through to leadership roles internationally with the International Ski Federation (FIS) and the International Paralympic Committee (IPC), Ozzie has invested decades of thoughtful insight, advice, and guidance not only for the Canadian athletes but now, and for years, for the very organizations that host the events that the athletes compete in worldwide, including National Championships, World Cups, World Championships, and of course every four years the Paralympics.​
I had the pleasure of working with Ozzie Sawicki for several years on both high performance and athlete development areas of the sport of eventing for Equestrian Canada. These included the 2014 World Equestrian Games, and the 2016 Olympic Games. Ozzie took a leading role in developing and executing the high performance plan for the Rio Games. Ozzie's work in the development area included the creation and launch of a nationwide talent identification program for eventing athletes and the education of Competition-Development coaches in equestrian sport. Ozzie's commitment and dedication to the improvement of the sport was world class and much appreciated by myself and everyone involved.
I have personally known Ozzie since the late 1990s when his passion for Paralympic sport brought us together over a number of initiatives and then subsequently, I had the distinct pleasure of having Ozzie join the Canadian Paralympic Committee's Board of Directors when I was serving as the chairperson and president in the early 2000's. Right from our first meeting, I was struck by his creativity and capacity to find simple solutions to complex problems, always approaching challenges in the true spirit of collaboration. Over the years, I was also fortunate to work directly with Ozzie on a couple of projects. His ability to engage people and draw out their needs ensured, and continues to do so, project management from a humanistic approach where meeting deliverables remains critical but ensuring people were protected in the process is paramount. Perhaps no other role that I have witnessed Ozzie take on than his time as the Canadian Paralympic team chef de mission for Sochi 2014, has impressed me as much as it was a position that allowed him to fully utilize his quiet leadership supported by his keen intelligence. Despite the many challenges and rigours associated with the position, Ozzie always maintained his calm, professional demeanour that served the overall team and especially the athletes, incredibly well. A gifted entrepreneur, a man of integrity, a creative visionary, Ozzie is someone who makes everyone who works with him better as he compels them to provide their very best, as it is something he demands of himself daily, and what he routinely delivers.
I've had the pleasure of working with CoachAbility / Pozitive Results Sports Strategies on several projects, and the pleasure of knowing Ozzie for a few years now. I've very much appreciated how thoroughly he approaches every opportunity, whether building a project from scratch, or preparing for the delivery of an NCCP workshop. His knowledge and experience always contribute to very engaging and thought-provoking dialogue. I've had very positive experiences, and look forward to collaborating on many future initiatives to come.
Ozzie Sawicki is a visionary leader who is always great at drumming up big ideas and rallying a team to get after them. He's always painting the picture for future success through recognizing passion and expertise. By bringing people together, Ozzie has a way of seeing talent and feeding the collective passions of the talented to work together to make things happen. Working with Ozzie was always about asking better questions and diving deeper into discussions on how to make the world a better place.
I had the opportunity to work with Ozzie during my time at Alpine Canada when we contracted him to implement the organization's Para-Alpine recruitment program called Carving the Future between 2007 and 2011. Ozzie and his company were in charge of the entire implementation of the program. Through this program, we were able to successfully identify a number of potential new athletes for the sport of para-alpine through a series of events held at various ski resort across Canada.
The Calgary Soccer Federation study was pivotal in my thinking about access routes, rather then geographic addresses, for facility / game play. That thinking continues today when we look at where athletic parks are presently situated, and where they are planned within the City.
Ozzie has spent over 20 years championing the Paralympic movement. From his role as the 2002 Canadian Para Alpine Skiing Head Coach to being the Leader of Leaders as our Chef de Mission at the 2014 Winter Paralympic Games in Sochi, Russia, Ozzie has been a great support and leader for myself and the Canadian Para Nordic Team. Through his company, CoachAbility / Pozitive Results Sport Strategies, he continues to be an amazing resource in helping to untangle the complicated web of Canadian amateur sport.
I want to recognize Ozzie Sawicki for the hard work, collaborative nature, vision and values alignment, and the servant leadership provided by Ozzie to Canada Snowboard and specifically to the growth and dedication to Para Snowboard and Adaptive Snowboarding in general. Ozzie has been a supportive and giving leader to our organization for over a decade and ensuring the lives of snowboarders living and competing with a disability could have equal access and a fair field of play to compete on. Ozzie was an instrumental leader in supporting Canada Snowboard and our athletes in our aligned approach with others around the world to see Para Snowboarding enter the 2014 Paralympic Games. Thank you Ozzie for your dedicated leadership and we have greatly appreciated collaborating with you every step of the way.
I had the privilege of working with Ozzie on many different projects, but the biggest was when he was the Chef de Mission for Team Canada at the Sochi 2014 Paralympic Games. Ozzie's leadership and great communication style made a difficult project run much more smoothly. His easy demeanor and commitment to the team both provided a model for the entire staff to follow, focusing on finding the best solution in some very challenging situations. At the end of the Games, Canada had achieved its goal of a top 3 gold medal standing, due in large part to exceptional leadership from Ozzie.
I have had the distinct pleasure of working with Ozzie Sawicki in a variety of roles and contexts including academia, as a volunteer, and professionally. Ozzie is humble, curious, creative and brings a fresh perspective to current issues and opportunities. Ozzie is also thoughtful in his decisions and deliberations.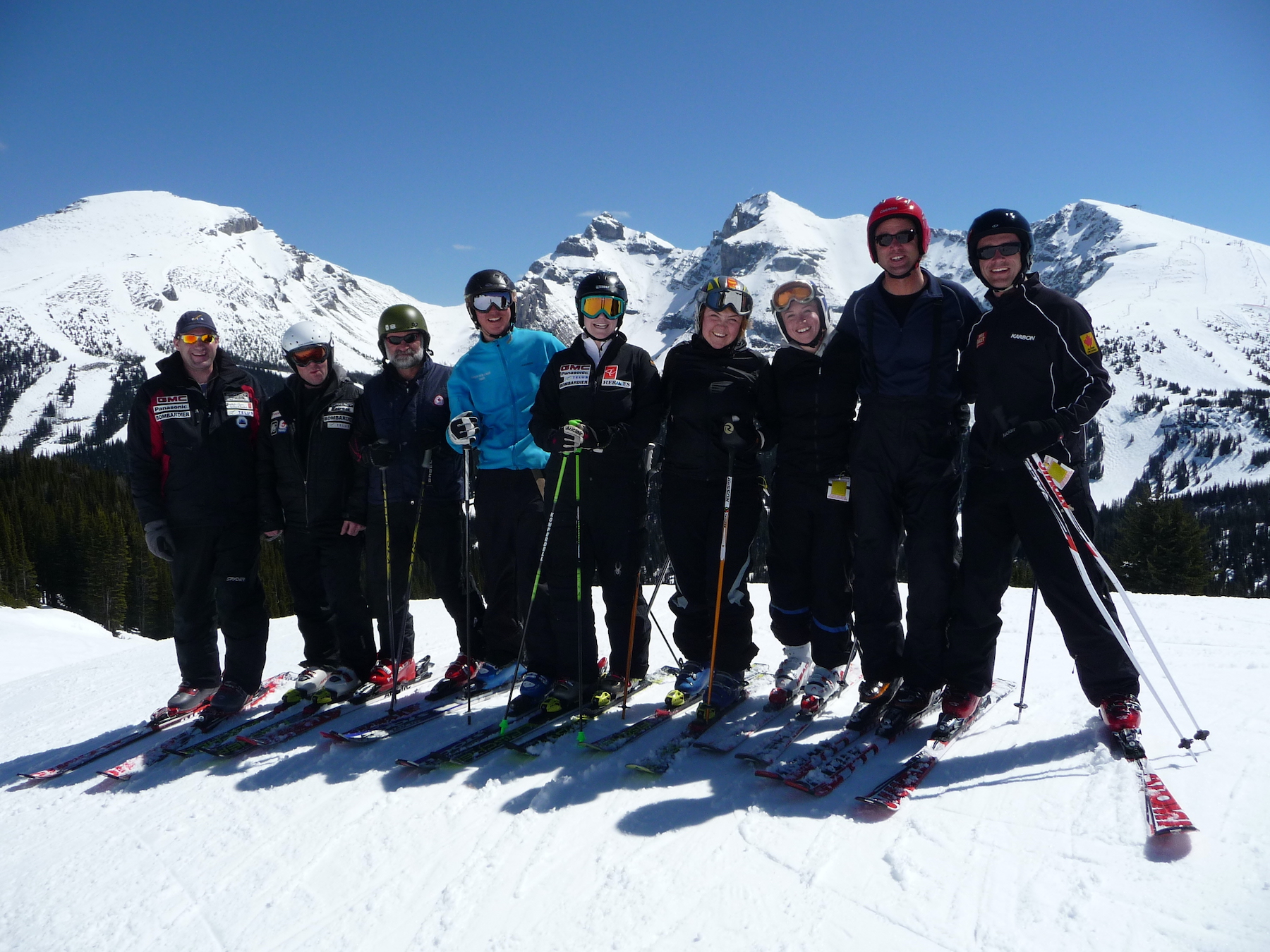 CoachAbility works with a variety of clients; we tailor to the needs of clients based on the solutions required. Our clients include:
Corporate Clients
Local/Club Sport Specific Groups
Local Multi-Sport and Recreation Groups
School and Education Institutions
Municipal Sport and Recreation
Provincial/State Sports and Organizations
National Sport & Multi-Sport Organizations and Federations
National, Provincial/State and Local Governments
International Federations
Volunteers Organizations