Pozitive Results Sport Strategies (PRSS) provides international consulting services focused on
Organizational Governance
Coach Education, Mentorship & Performance Leadership
Para-Sport & Paralympic Consultation

Data Analysis & Visual Representation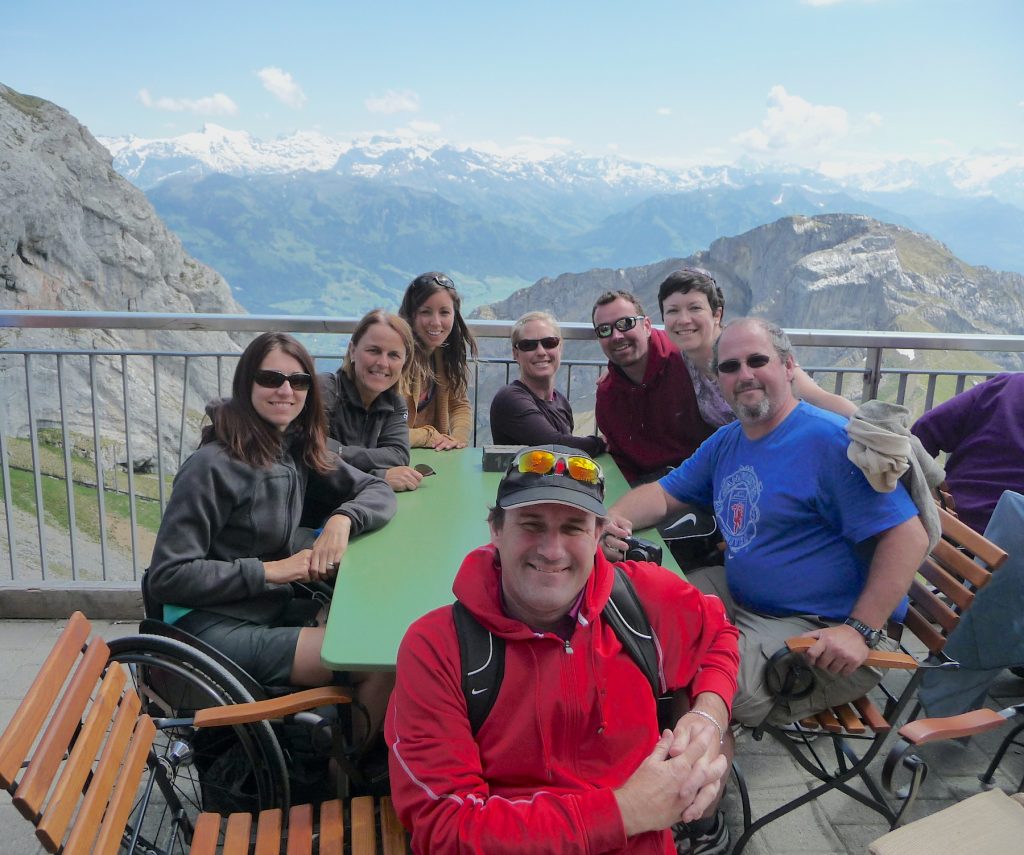 PRSS core values revolve around people and the definitive impact that change does have on any individual or group of individuals. Sport, as with any organization, needs to establish a culture through which belief in the organization and its team of individuals can thrive. This begins with creating a culture of communication, excellence and patience from which creativity and innovation can then occur.
This includes the engagement of participants and their transition to becoming athletes, coaches and their developmental growth, officials, volunteers and the many other layers of stakeholder influence on a program, such as Boards, administration and executive leadership, parents, regional interests, sponsors, and so on.
It takes a community to create a culture of excellence, and at PRSS, our focus is on understanding the communities we are committed to working with, determining their goals, and assisting them in establishing attainable goals and evidence-based outcomes.
Organizational Governance
Organizational Policy and Governance Structure
PRSS works with an exceptional network of sport leaders in the international sport community. The network of associates, facilitated through PRSS, can be invaluable in the delivery of services in support of organizational structure, governance, policy development and implementation, at all levels of sport.
It is essential that sport be built on solid process and business practices, which ultimately involves strategically and clearly defined policies that reflect or must transition to the operational culture an organization seeks to be world class.
This holds especially true as the legal and liability requirements within the sport industry continue to increase, as well as the ability to operate to a high level of ethical standard.
Program and Project Management Experience
PRSS provides experience in program and project management at the domestic and international level. This includes extensive business knowledge acquired from a variety of industry sectors (resource, space, technology and defence), academic settings and the sport sector, including recreation, development and high performance project settings.
Some key PRSS and personal project examples include:Team Canada Chef de Mission – 2014 Sochi paralympic Winter Games
Chair – World Para Snowsports COVID-19 Task Force

Alpine

 Canada Alpin – Paralympic Transition Strategy

Canadian Adaptive Snowsports Alberta Board Governance Review

Canadian Olympic Committee – Paralympic Advisor – Road to Excellence Summer Sport Report

Vancouver Park Board – Vancouver Sport Strategy 2010 to 2015
coach education, mentorship & performance leadership
PRSS believes that the foundation of a successful organization or program is based on creating a culture in which everyone in the organization feels valued for their contributions and their perspectives. Once collective goals are established, the ability to perform in a given moment becomes possible at all levels of the organization, as the belief in accomplishing anything becomes rooted in the journey taken to reach that performance moment. The pride in the journey is the pride of a collective who chose to work together.
"Perform in the Moment, Take Pride in the Journey" is a mantra that Ozzie created with his Mission team, staff, coaches, and athletes that defined the approach that the Canadian Team would take at the 2014 Sochi Paralympic Winter Games. In his role as Chef de Mission (Team Leader), Ozzie assessed the previous Games of 2012 and 2010 to gain perspective on what teams found as positives and what was lacking. The key messaging from many of the Mission staff of the previous Games, was that they felt empty afterwards, as they did not feel their roles contributed directly to the success of the team.
Sport organizations consist of many parts, the core being people. This includes athletes, coaches, parents, volunteers, officials, administration, Boards, sponsors and many other stakeholders. Whether a developmental recreation club or a high performance program, the mantra presented above certainly fits any of these examples, and is the core through which PRSS delivers a strategic approach to building better teams, better programs and better organizations. 
It does take a community, and our goal at PRSS is to ensure everyone feels that are part of that community when redefining and transitioning to a culture of creativity, innovation and performance.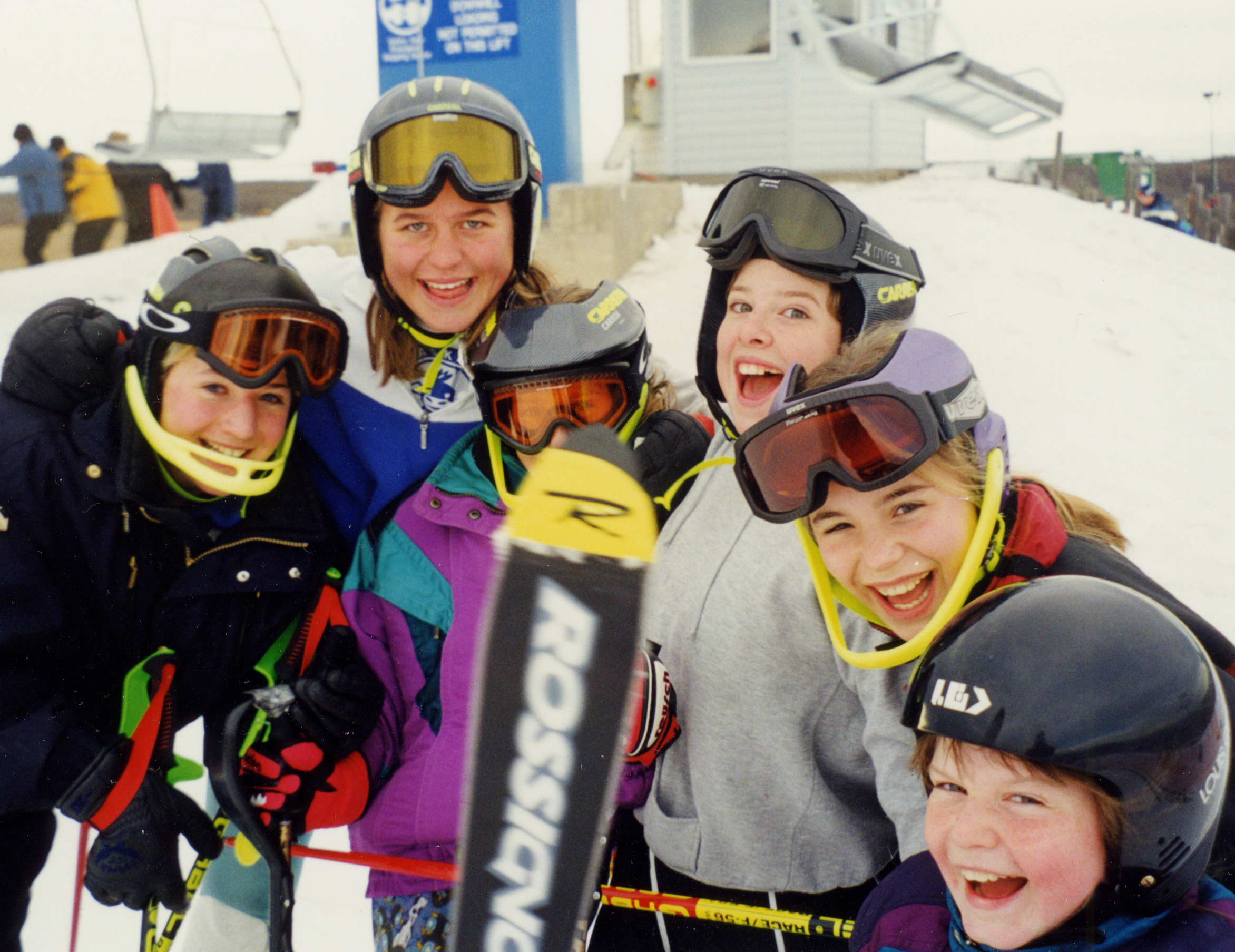 Some key project examples and program involvement include:
Alpine Skiing Coach Mentor – High Performance Coach Program Completion

Figure Skating Coach Mentor – 

High Performance Coach Program Completion
Para-Athletics Coach Mentor – Coaching Masters Program Completion
Equestrian Canada Coach High Performance Level 1 Program Delivery
Alberta Ski Team Technical Director
Equestrian Canada Olympic Eventing Team Performance Advisor

Equestrian Canada Eventing No Boundaries Athlete Development Pathway

Canadian Paralympic Committee – High 

Performance

 Committee Member

NCCP Coach Developer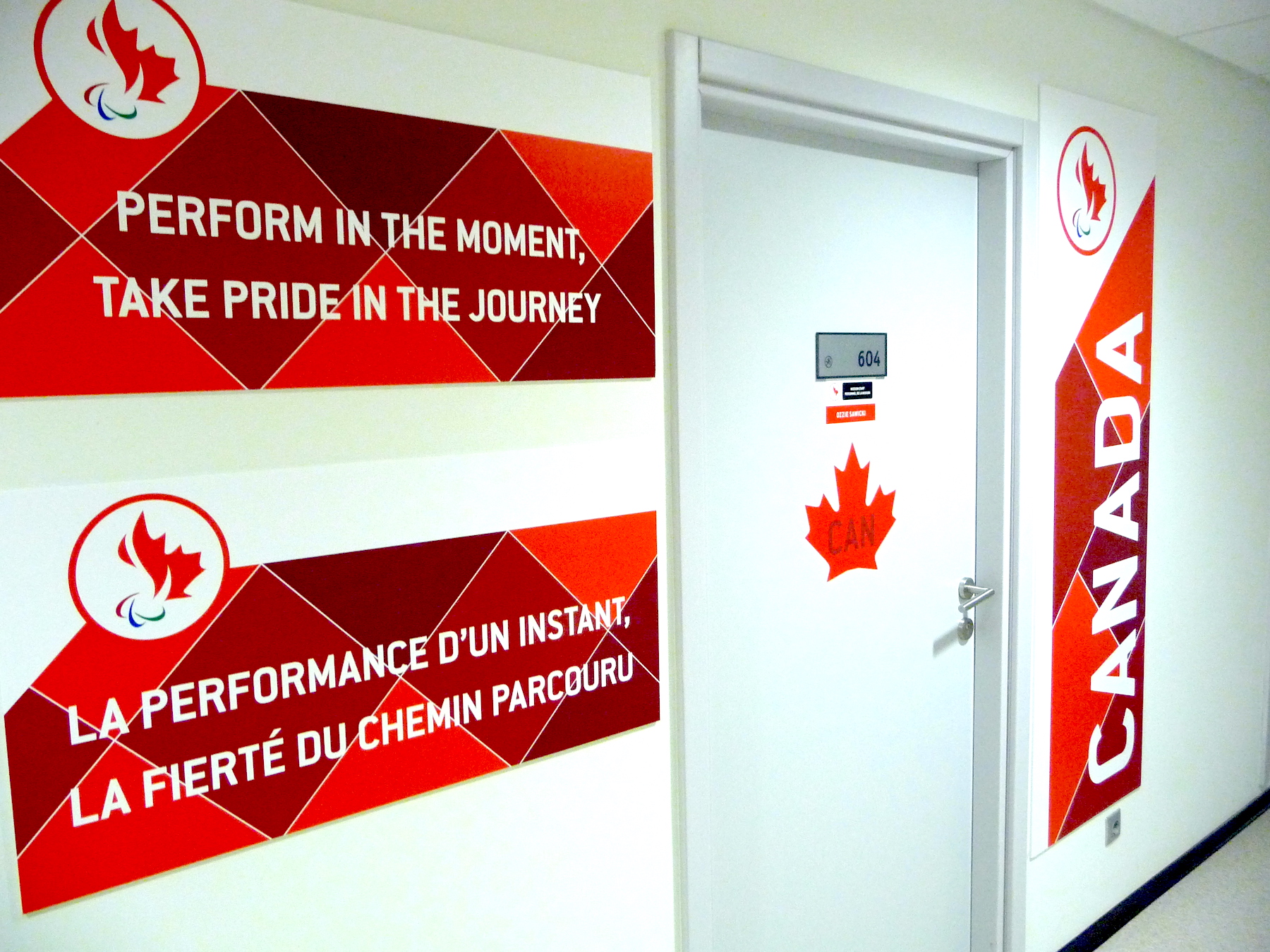 PRSS recognizes that the hub of sport and recreation clubs and programs are the instructors and coaches who engage participants and athletes of all ages to reach their personal potential.
An experienced international coach and leader, Ozzie offers comprehensive solutions in support of coaches that include:
Coach Education Programming, Training and Professional Development

Coach Education Delivery (National Coach Certification Program)

Coach Mentoring

Olympic and Paralympic Sport Performance Coaching and Coaching Support
Mentorship opportunities for coaches are often lacking, both to coaches in the initial stages of their education and/or careers in sport, as well as performance coaches, who may find systemic blockades or slow responses in their sports primarily due to lack of capacity to offer the support required by the sport organization. To assist coaches in these areas, PRSS facilitates a variety of mentorship options for coaches, including:
Mentor partnerships for inexperienced coaches to work with more experienced coaches in their development and grass roots environments
Coaches can be exposed to high performance events and settings to learn from more experienced coaches in their sport specific environment
As part of the PRSS coach mentorship and course facilitation expertise, a significant part of our work entails the development of the coach. This can be sport specific, may address a professional development need, may provide assistance with the coach's development of their annual or multi-year training program, or may work with coaches on areas not traditionally supported such as the business and contractual aspects of coaching.
Ozzie has acted as a mentor coach through the Advanced Coaching Diploma Program offered through the Canadian Sport Institute Calgary, the Canadian Sport Institute Victoria, the University of British Columbia Masters in Coaching Program, and a number of sport specific scenarios in which coaches have sought direction towards various levels of coach certification completion, especially at the high-performance level.
The PRSS goal is to support coaches in all aspects of their professional development.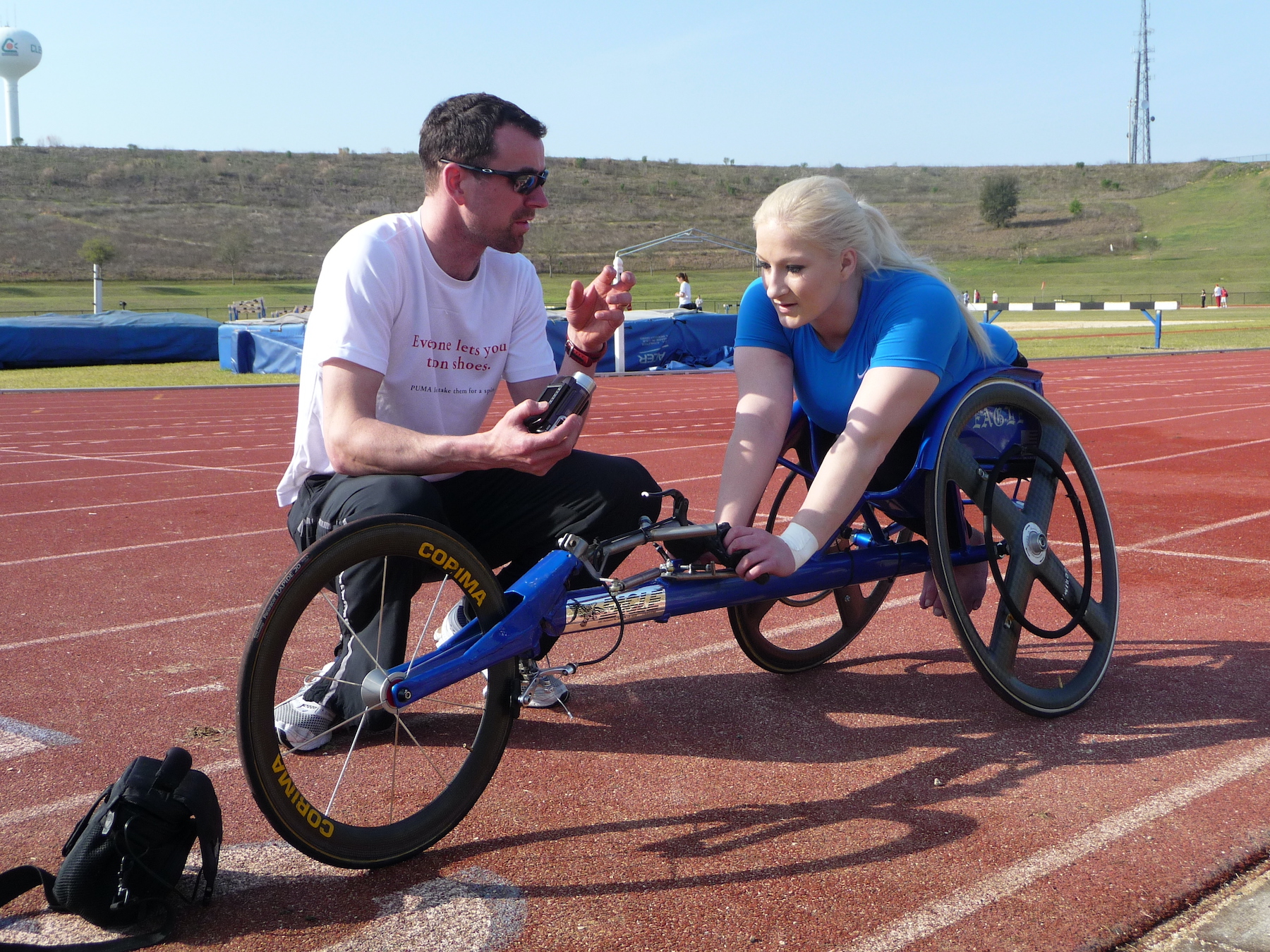 Para-Sport and Paralympic Leadership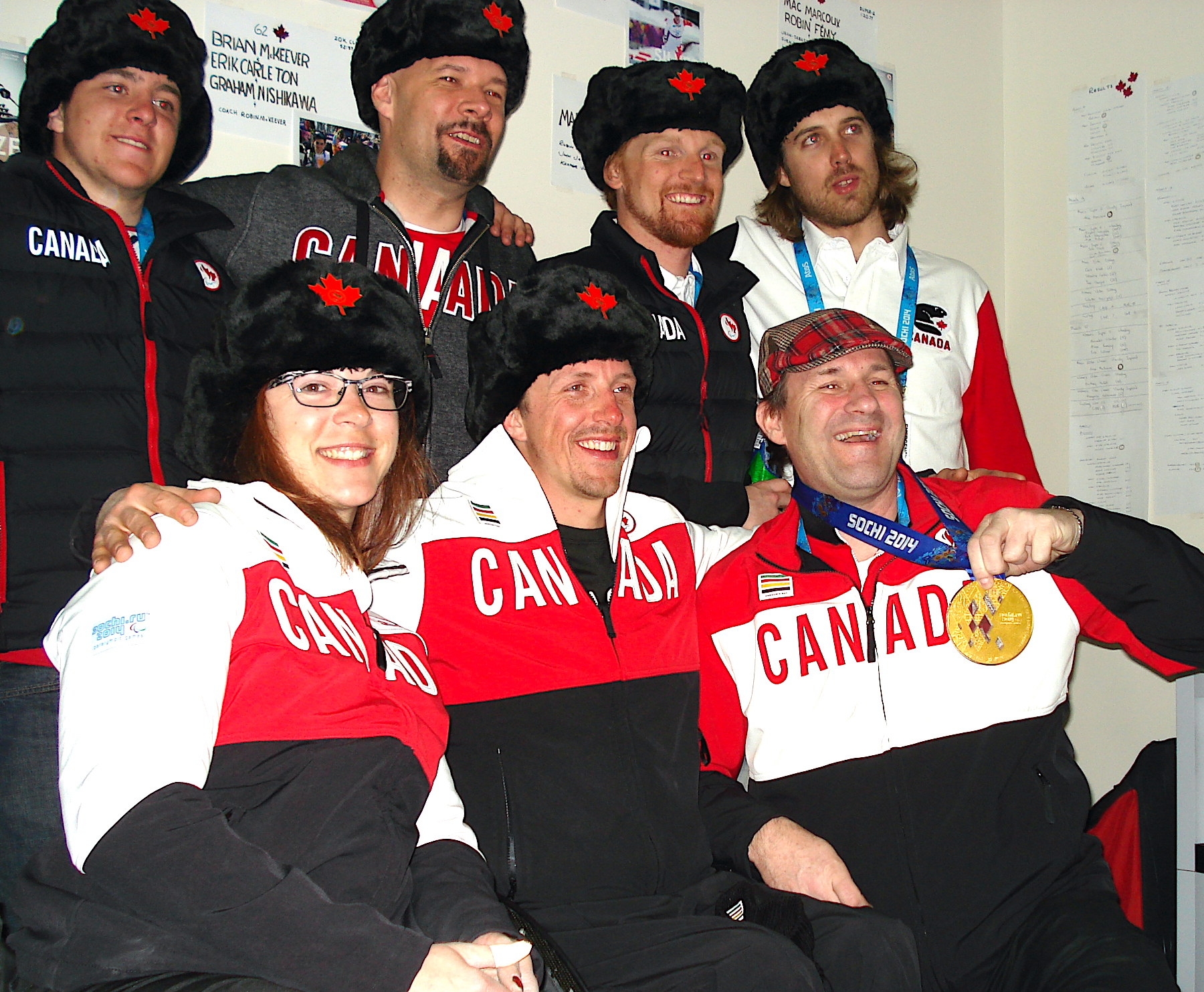 Ozzie, inducted in 2017 to the Canadian Paralympic Hall of Fame as a Coach, has been involved in Para-Sport since 1989, taking on numerous roles in coaching, but also as a builder and contributor to the Paralympic Movement. A tireless advocate for accessibility equity and the continued evolution and professionalism of Para-Sport, Ozzie has acted in advisory roles internationally, holding key positions with the:
Canadian Paralympic Committee – Board Member

Coaching Association of Canada – Athletes With a Disability Task Force Expert

International Paralympic Committee (IPC)

International Ski Federation (FIS) – FIS/Para Alpine Technical Delegate

World Para Alpine Skiing (WPAS) – Head of Technical Controls and 

Officiating

World Para Snowsports (WPSS)
Ozzie has held Head Coaching, Technical Director and Performance Advisory roles with:
Alberta Para Alpine Ski Team – Head Coach – 1990-1993

Canadian Para Alpine Ski Team – Head 

Coach

 and Technical Director – 2000-2004

Canadian Para Athletics Team – 

Head

 Coach – 2009-2011

Equestrian Canada – Paralympic Equestrian Team – Performance Advisor – 2009-2012
Ozzie has attended 7 Paralympic Games in various roles, with his 8th Games being the upcoming 2022 Paralympic Winter Games in Beijing, in which he will serve on the Para Alpine Jury as a lead official. These key events combined with numerous World Championships, World Cups, Continental Cups, and development events provide Ozzie insight into event, development and performance aspects across Para-Sport.
Ozzie's collective Para-Sport and Paralympic experience, and his extensive international network of professional associates, allow PRSS to be a global leader in providing Para-Sport and Paralympic support in all areas of organizational governance, program development, program design, developmental and high performance coaching and advisory support.
Ozzie believe's that remaining engaged in program and leadership roles is essential to staying current. Ozzie, through PRSS, is the present Program Director for Canadian Adaptive Snowsports (CADS) Alberta, a role that keeps him current to Para-Sport issues across Canada, as he believes that his knowledge can be a significant benefit to remaining true to the four pillars of Development, Education, Equipment and Competition, that Ozzie and PRSS believe are the essential program elements in Para-Sport, regardless of the sport.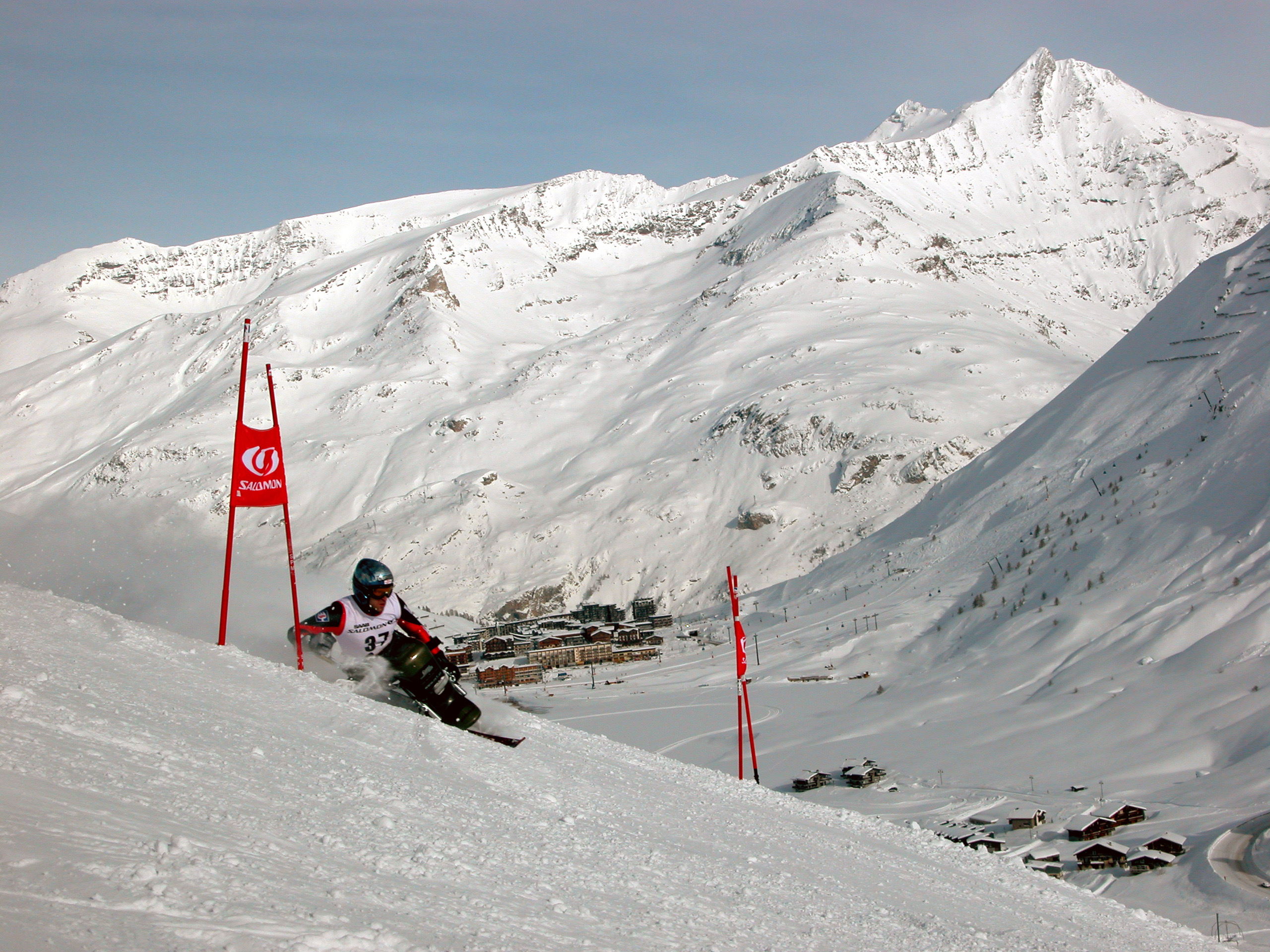 Para-sport & paralympic Consultation
PRSS CEO Ozzie Sawicki has over 30 years of experience in adaptive/Para-sport and Paralympic sport, having worked with numerous national team programs, and having created key development pathway models that represent the elements necessary to deliver truly inclusive sport and recreation programs. This includes fundamental grass roots program creation and development, through to international elite sport program delivery.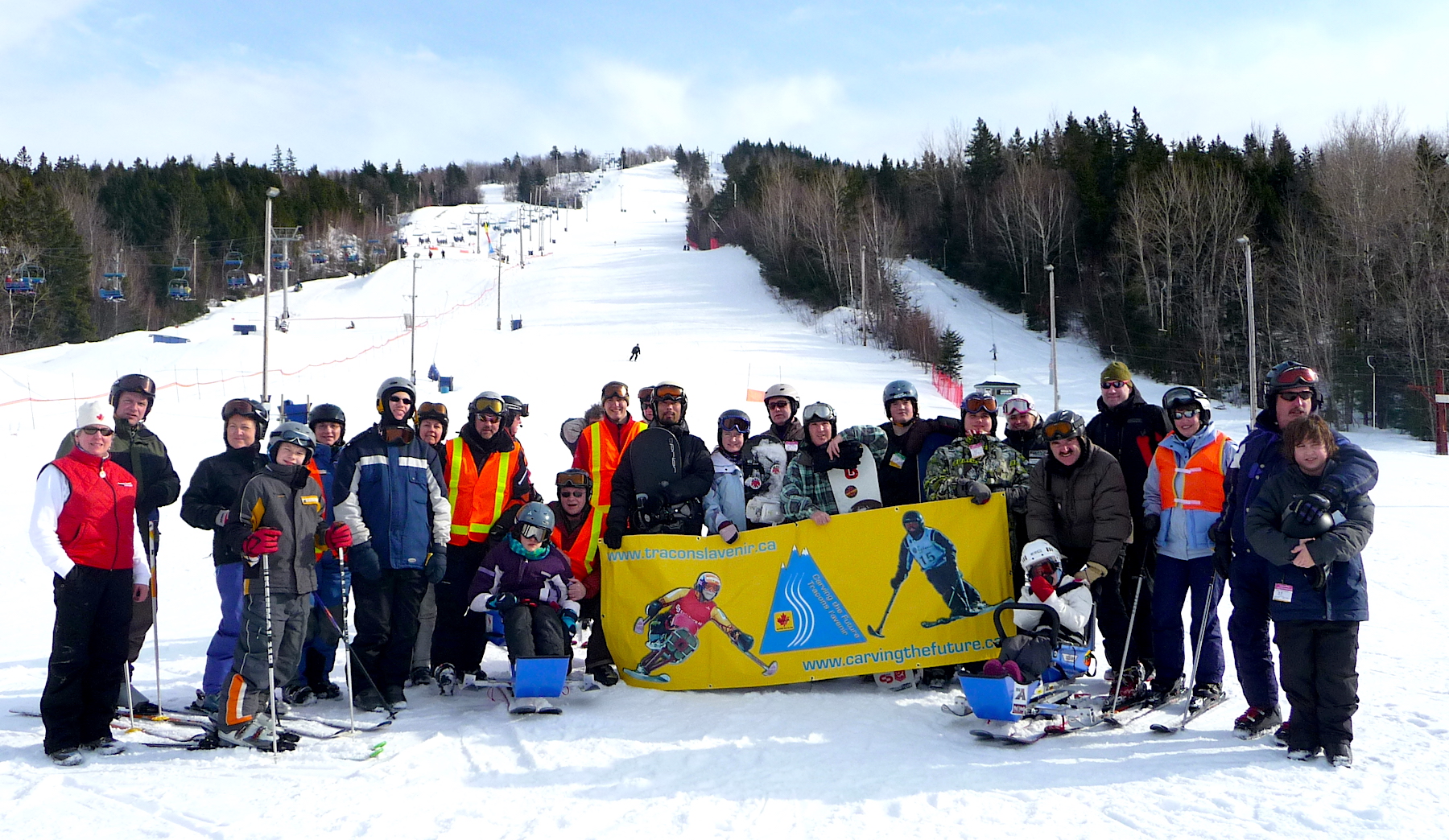 Para-Sport Program Development
PRSS remains an advocate of nurturing introductory Para-Sport program development in all sports, as providing the groundwork for a successful base program will ultimately deliver the high performance outcomes.
More importantly, these grassroots programs create the opportunity for the large percentage of our global population with adaptive needs, be it physical, sensory, cognitive, or social/emotional, to have every opportunity to participate. This includes the benefits of physical activity, as well as the social and community relationships that develop, creating increased confidence and resilience. 
Sport and recreation are exceptional tools in allowing those with adaptive needs to discover and overcome adversity, take risks, and thrive personally.
PRSS can assist organizations determine the direction and tools required to build exceptional programs.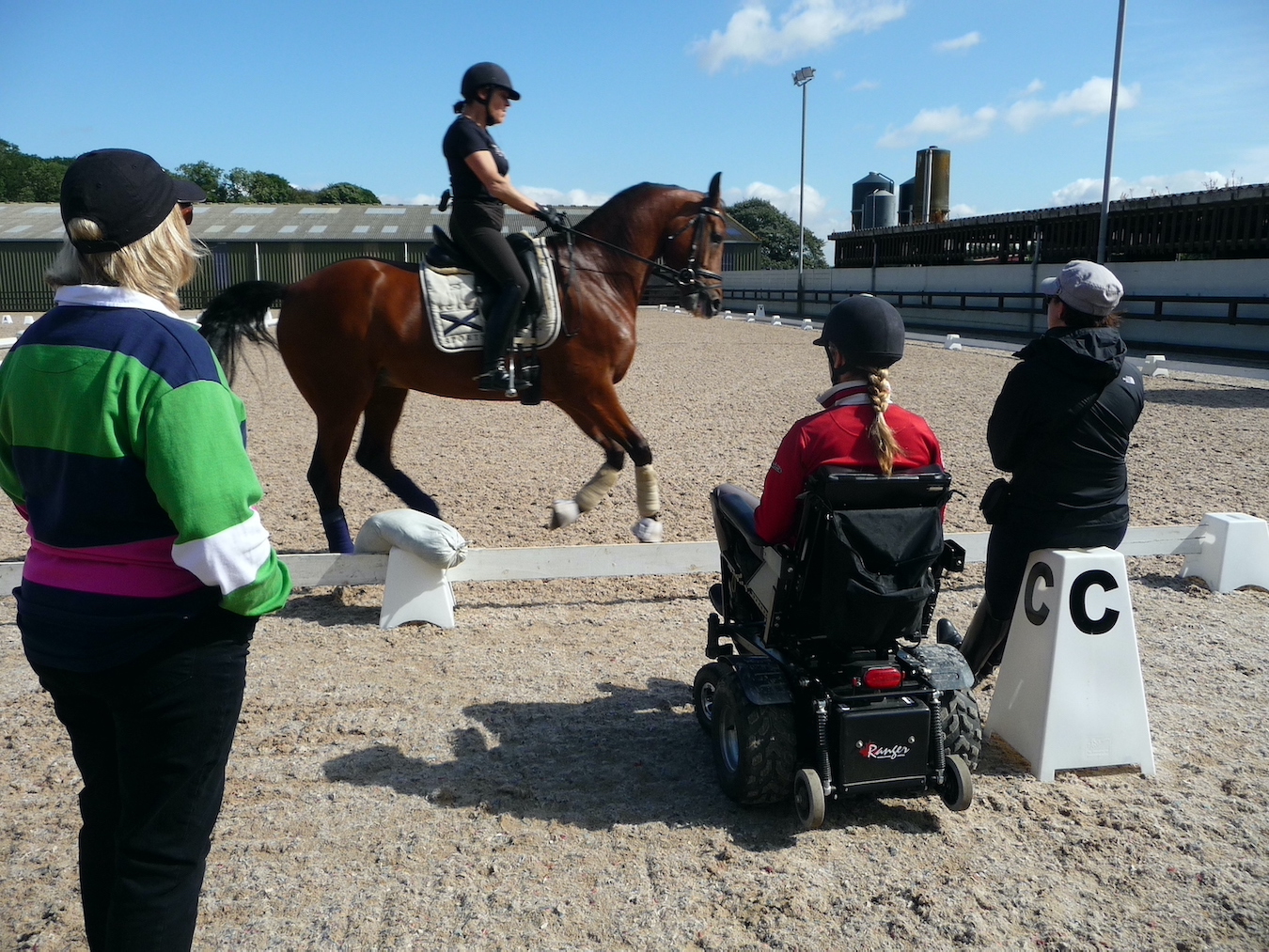 Some key project examples and program involvement include:
Alpine Canada Alpin – Development of the Para-AIM2WIN Para-Alpine Integrated Long-Term Athlete Development Model

Alpine Canada Alpin – Carving the Future Athlete Development Strategy

Canadian Adaptive

Snowsports Alberta – Slide & Ride Come Try It Events
Equestrian Canada – Para Equestrian Development Camps
Athletics Canada – Cross Canada Development Hub Strategy (Development Camps and Competitions)
Canada Snowboard – Advisory Role in assisting Para-Snowboard to be introduced as a medal event at the 2014 Sochi Paralympic Winter Games
Alpine Canada/Canadian Ski Coaches Federation Para Entry and Development Level Coach Pathway Design and Development of Materials
Field Hockey Canada – Para Field Hockey Strategy
International Ski Federation (FIS) – FIS Technical Delegate – Para-Alpine Annual Education Updates
Data Analytics and Assessment
Spatial Data Mapping (Geographic Information Systems Applications)
PRSS is certainly focused on the business of sport, but is deeply rooted in technology intensive application areas from its corporate evolution from other technology intensive industries. Our in-depth knowledge in the area of data acquisition and management, through database design, systems development, and spatial mapping technologies was developed over a 25 year period focused on resource sectors, and the space and defence industry. Experience in these areas allows PRSS to offer the sport community a unique evidence-based data analytical perspective.
Participant Assessment and Modelling
PRSS is aware that the foundation of any sport or recreation program is that of its participant base. Although the representation of sport often revolves around the professional athlete or the elite amateur performer, these high performance elements would not exist without the foundation programs that develop from a broad base of participation. PRSS provides integrated assessment methodologies, such as GIS, that can ensure an in-depth understanding of the participant in a given sport. This includes the assessment and interpretation of demographics relating to the potential participant, coaching and officials requirements, facility and program availability and the ability to provide a comprehensive, evidence-based set of data from which decision making leadership can optimize how their sport is best managed.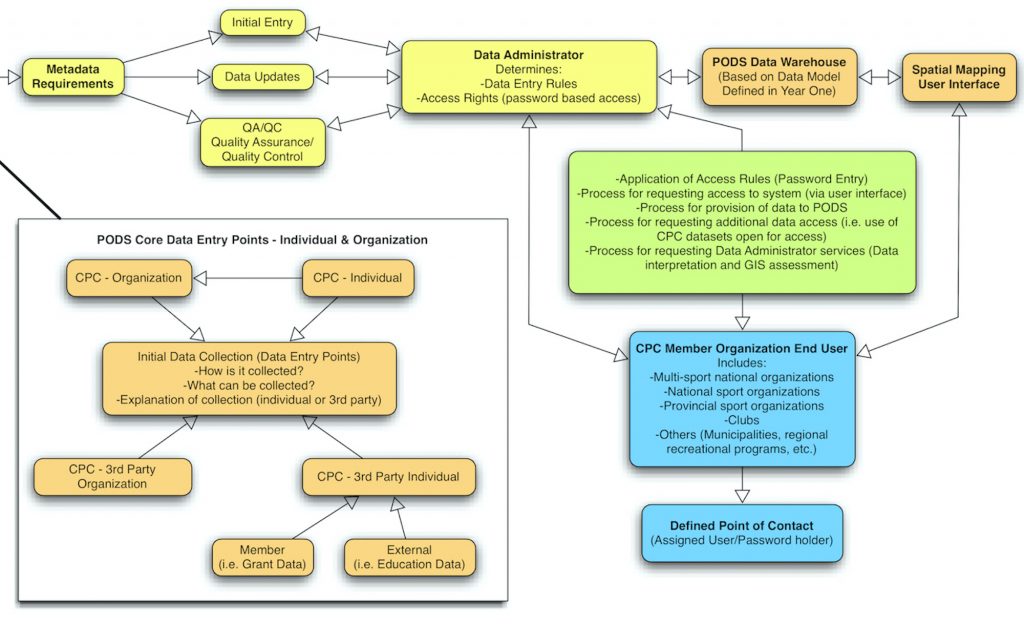 PRSS provides consultation on sport market strategies relative to participant growth, facility development and upgrading, and increased capacity for "selling" a sport. We support market strategies at the amateur and professional levels, and have worked with sports at the local club level through to national high performance programs.
PRSS has also provided assessment services for sport and recreational facility requirements. This has included facility management and operations, long term facility usage and expansion planning, and how adaptable it may be for multi-use applications. This also includes the identification of facility standards for all levels of sport including inclusive access and use for Para-Sport participants.
Mapping (GIS) Case Studies
Integration of Evidence-Based Data Assessment and mapping to provide the real time digital tools to assist in Maximizing Performance Outcomes
PRSS believes that the foundation of a successful sport program is based on the leadership and knowledge provided through certified and experienced coaches. Whether at a recreational level, a developmental phase of long term athlete development, or in the delivery of elite performance sport, PRSS considers the need to develop coaches through a parallel educational pathway as a critical foundation to any sport program.
PRSS, through it's Principal, who is an expereinced international leader in coaching, offers comprehensive solutions in support of coaches that include:
Coach Education Programming, Training and Professional Development
Coach Education Delivery (National Coach Certification Program)
Coach Mentoring
Olympic and Paralympic Sport Performance Coaching and Coaching Support