Data Analytics and Assessment
Spatial Data Mapping (Geographic Information Systems Applications)
PRSS is certainly applies its expertise to the business of sport, but  when combined with an extensive background in the application of digital mapping using geographic information systems (GIS), this created the opportunity for PRSS to merge the sport and technology knowledge areas to create a real-time digital assessment tool that provides visual map products that clearly present layers of tabular data to demonstrate geographic trends, themes and comparative change over time, that ordinarily would not be easy to visualize or assess if only in tabular form.
Our in-depth knowledge in the areas of data acquisition, data modelling, database design, and spatial mapping technologies was developed over a 30 year period focused on senior project work done in the resource, space, and defence sectors. This experience translates to the ability to create informative visual representations of sport related data in a map framework.
Some key PRSS project examples and program involvement include:
Calgary Soccer Participation Study – Calgary Soccer Federation / Calgary United Soccer Association
Hockey Coach Distribution Mapping Assessment – Hockey Alberta
Vancouver Sport Strategy – Vancouver Park Board
Athlete, Coach and Officials National Distribution GIS Study – Ringette Canada
Provincial Strategy for Foreign Team Pre-Games Preparation Opportunities – 2010 Legacies Now / Tourism British Columbia
CPC Spatial Mapping and Data Management Project – Canadian Paralympic Committee
Canadian Sport Centre Ontario – 2015 Potential PanAm Games Facility Mapping and Athletes Location Project
Carving The Future Athlete Mapping Project – Alpine Canada Alpin
National Football GIS Mapping Assessment Project – Football Canada
Athlete and Coach Distribution Mapping Project – Alberta Alpine Ski Association
Athlete Mapping Project – Field Hockey Alberta
Physical Literacy and Athlete Development Spatial Database – Government of Alberta
Athlete Distribution and Training Travel Requirements Within the Greater Metropolitan Vancouver Region – Canadian Sport Centre Pacific
Participant Assessment - Example Application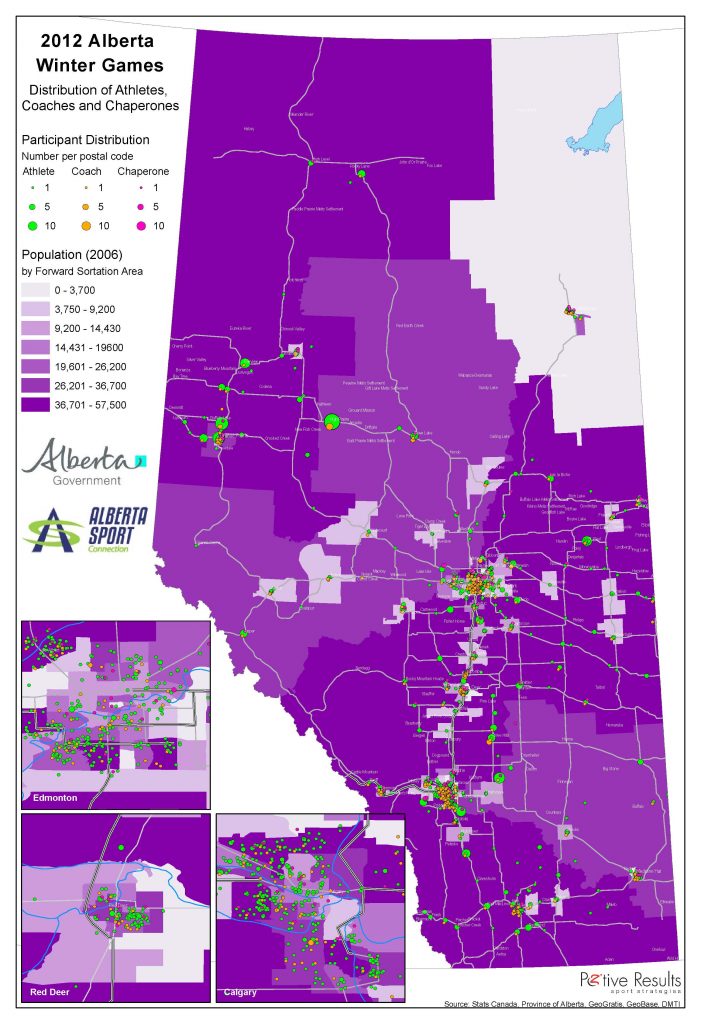 Performance Analytics and Planning
- Example Application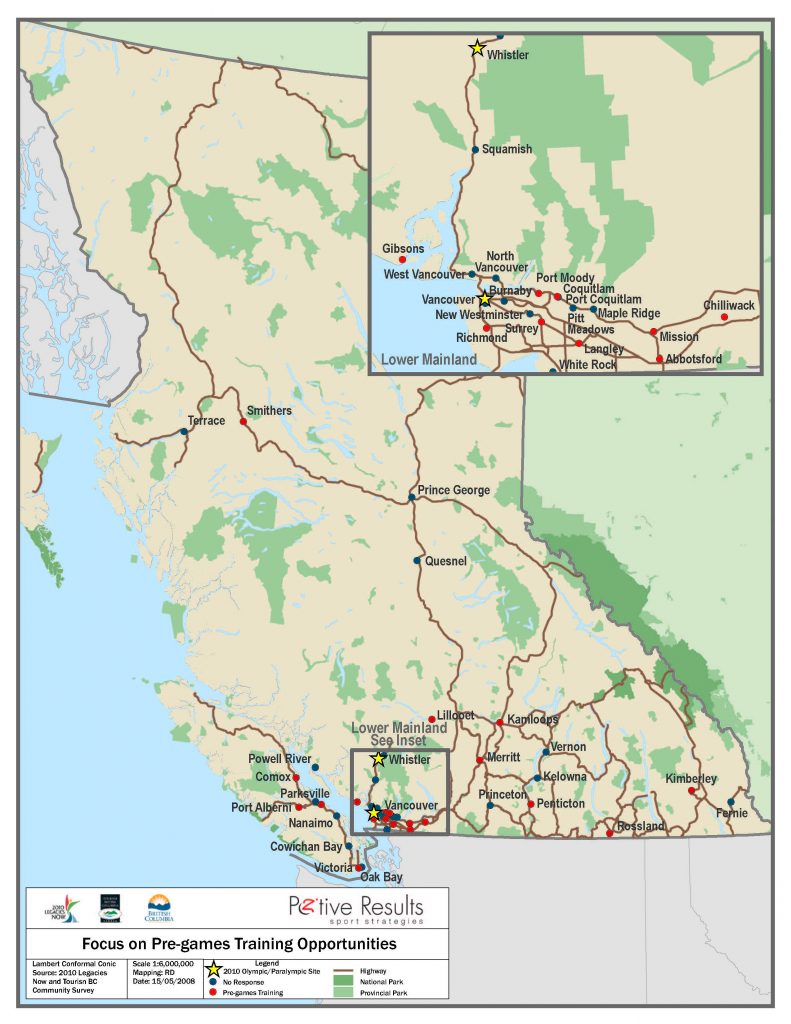 Frequently asked questions - FAQs
PRSS works with communities, clubs and organizations of all sizes and level of interest. We focus on four pillars that include Development, Education, Equipment and Competition. This provides a framework through which a program can be developed, or integrating a Para-Sport pathway into an existing program. PRSS also works with communities to look at the available data that can provide insight into the accessibility population, as often there is limited awareness of the scope of the potential participant group with abilities that involve physical, sensory, cognitive and social/emotional considerations. There is also a growing multigenerational population with increasing mobility issues who are keen to remain active. We work with the communities to map out this information, which provided the ability to consider types of programs, capacity development in ares such as instruction and coaching, and introductory delivery related to the various abilities that may be encountered.
Do we Require Software or Computer Hardware to Do a GIS Project?
PRSS has in-house GIS software and the appropriate hardware to ensure that the client does not require such an investment. We also have access to plotters and printers to produce large format hardcopy maps when required. We often produce a Project Map Atlas for our clients for in-house and presentation use. Each project receives a complete set of all map precasts that were produced for the project.
Can we Make Changes and Create Updates as New Data Is Made Available?
PRSS provides a digital library of all map files (in native GIS software  format) to our clients, and we keep an original data set on file at our PRTSS office. A client can request updated implementation of new data at any time. We also offer a subscription service, in which we provide updated map sets on a monthly or quarterly basis, depending on the frequency of new data availability that will have benefit to Clint decision making process.
Mapping (GIS) Case Studies
Integration of Data & map Representation Using a digital tool to Support Decision Making Process
& Performance Strategies
The utilization of Geographic Information Systems (GIS) as a location based methodology, applied to what is traditionally viewed only as tabular data in sport, providing a clear visual decision tool for leadership in sport and recreation.