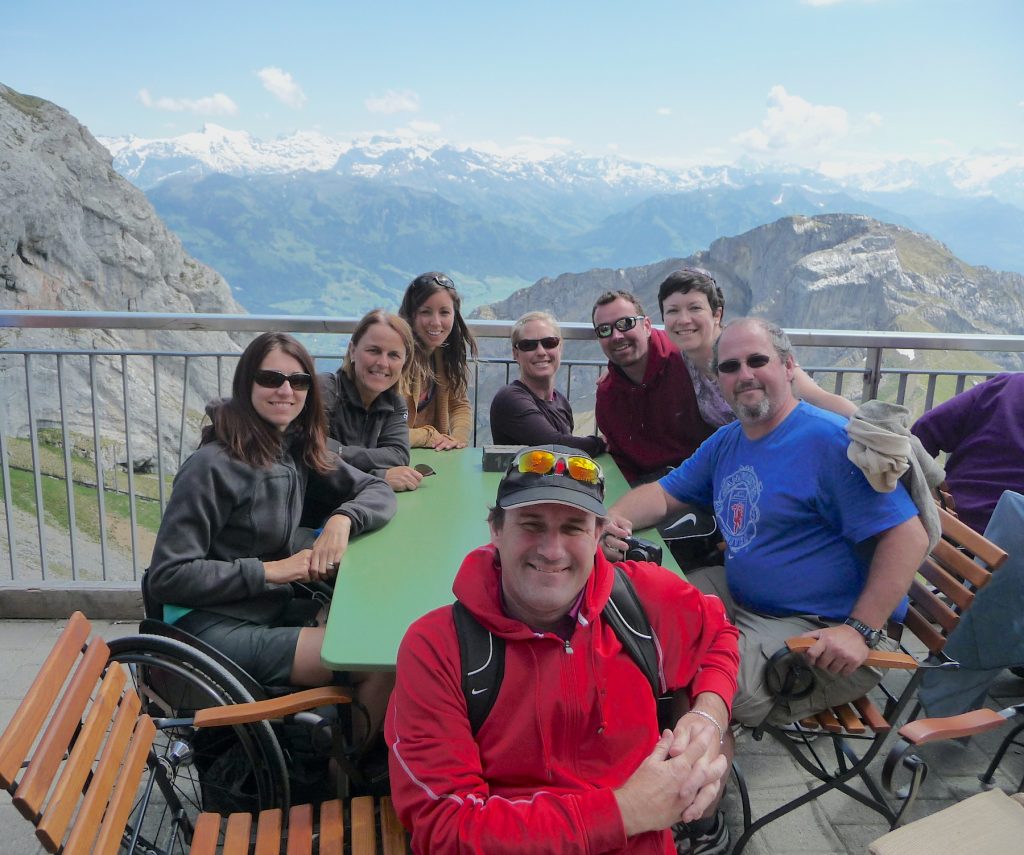 PRSS core values revolve around people and the definitive impact that change does have on any individual or group of individuals. Sport, as with any organization, needs to establish a culture through which belief in the organization and its team of individuals can thrive. This begins with creating a culture of communication, excellence and patience from which creativity and innovation can then occur.
This includes the engagement of participants and their transition to becoming athletes, coaches and their developmental growth, officials, volunteers and the many other layers of stakeholder influence on a program, such as Boards, administration and executive leadership, parents, regional interests, sponsors, and so on.
It takes a community to create a culture of excellence, and at PRSS, our focus is on understanding the communities we are committed to working with, determining their goals, and assisting them in establishing attainable goals and evidence-based outcomes.
Organizational Governance
Organizational Policy and Governance Structure
PRSS works with an exceptional network of sport leaders in the international sport community. The network of associates, facilitated through PRSS, can be invaluable in the delivery of services in support of organizational structure, governance, policy development and implementation, at all levels of sport.
It is essential that sport be built on solid process and business practices, which ultimately involves strategically and clearly defined policies that reflect or must transition to the operational culture an organization seeks to be world class.
This holds especially true as the legal and liability requirements within the sport industry continue to increase, as well as the ability to operate to a high level of ethical standard.
Program and Project Management Experience
PRSS provides experience in program and project management at the domestic and international level. This includes extensive business knowledge acquired from a variety of industry sectors (resource, space, technology and defence), academic settings and the sport sector, including recreation, development and high performance project settings.
Some key PRSS and personal project examples include:Team Canada Chef de Mission – 2014 Sochi paralympic Winter Games
Chair – World Para Snowsports COVID-19 Task Force

Alpine

 Canada Alpin – Paralympic Transition Strategy

Canadian Adaptive Snowsports Alberta Board Governance Review

Canadian Olympic Committee – Paralympic Advisor – Road to Excellence Summer Sport Report

Vancouver Park Board – Vancouver Sport Strategy 2010 to 2015
Frequently asked questions - FAQs
When should a Board or Organization receive a governance review?
Organizations should consider a review of their structure, and especially their policies and bylaws annually to ensure they remain current with respect to changes that may have been implemented by governing organizations such as lead funding agencies, or provincial / state policy requirements. Examples can include changes to staff or volunteer policy requirements, criminal record checks for volunteers, etc.
Boards, especially in the sport community, are heavily reliant on volunteer commitment, and often we see highly operational Board structures directly responsible for day-to-day program operations. PRSS has extensive experience in creating a balance for organizations through assisting Boards to become governance focused, while allowing specific individuals (volunteer or honoraria based) or staff to manage the operational needs of the organization. PRSS will conduct an organizational audit with the Board and lead staff in half day and one day sessions, with the delivery of a final report outlining options for alternate ideas on organizational adjustments.
We are just a small local sports club, do we really need to worry about governance?
As a small organization, governance structure is essential, as often smaller organizations are often reliant on singular funding streams that require annual reporting and policy submissions for review. As a small organization, changes in required policy process may be overlooked from year-to-year, so ensuring these items are in order becomes critical to remaining in good standing with government and other funding support agencies.
Can your work with boards translate from elite sports to smaller local sports?

PRSS has been involved with the review and implementation of governance strategies at the international, national, provincial and often local club level. Governance structure often translates with common requirements regardless of the size or responsibility of the organization. The key is in developing efficiencies that allow clear knowledge of bylaw and policy approach, and clarity as to organizational operation and leadership process.
Can you work within our club's budget?

PRSS recognizes that every organization has budget limits, nd we certainly work within the cost realities of each organization. We also understand the resources that are available to organizations, especially smaller clubs, provincial and regional organizations. By bringing these resources, often offered at no cost, to the attention of organizations, they can have in-depth audits and solution strategies completed at reasonable costs.